Huge thanks to the 1,873 of you who have subscribed to Free Smoke in these first few weeks.​
—
The first 2 issues of the newsletter have not been proofread by my wife, which means they each had a strategically placed typo left in them. I didn't let her read this one either so I'm sure there's at least one in here too. Let's get into Free Smoke:
​
"I just build and build more,

y'all build and destroy"

– Drake, Furthest Thing
Let's talk about Indica, Sativa, and Hybrid
More than 240 years ago some bloke in France proclaimed that another species of the Cannabis Sativa plant existed: Cannabis Indica. Jean Baptiste Lamark claimed that the Indica plant grew shorter and stubbier, took longer to grow, and that its flowers had different effects and usage. At the time, Lamark's contemporaries commented that he lacked the material to make such a claim, and that he was flat out wrong. One scholar is quoted as saying "They've got nothing but mids in Paris. Jean is tripping."Hundreds of years later molecular biology has proven not only that there is no categorical difference between Sativa and Indica strains, but that the distinction doesn't even exist to begin with. Indica and Sativa are not real, Mr Jean Baptiste Lamark is full of shit.Right or wrong, the sativa and indica classification has dominated the cannabis industry for centuries: sativas are uplifting, energetic, and creative while indicas are for nighttime, calming, and make you sleepy. Why should we, the cannabis industry, be ok with living in this lie like we do every day?
Because it works for consumers, and consumers are the only thing that matters.
Cannabis makes the user feel some type of way. Complex combinations of cannabinoids like THC and CBD, terpenes, and other fun stuff combine to do that. The science is way over the head of average consumer, and most connoisseurs too. While it's total hogwash, the indica/sativa classification is probably the single most productive tool the industry has to onboard new consumers. Not because of the placebo affect, but because it is a self fulfilling prophecy: When a consumer asks for a indica, they're going to be recommended a strain with plenty of Myrcene or B-Caryophyllene, and it's gonna knock em out.
One of my favorite industry tropes is as follows:
Consumers ask a budtender for sativa prerolls.
Budtender asks the manager to buy more sativa prerolls.
Managers asks their vendor for sativa preroll options.
Vendor asks grower for sativa strains.
Grower grows a strain commonly associated with sativa effects.
The whole time, some nerd is yelling about terpenes and how "sativa" isn't real.
In all seriousness our current two effect classification system is archaic, but so is our industry. We're in the early days and while I think consumers will evolve to appreciate more complex experiences, it's going to take time and we shouldn't shoot the messenger in the meantime. My friend Chris is the founder and CEO of True Terpenes are in the effects (and smells) business and they've boiled it down to six: Rest, Recovery, Creative, Energy, Focus, Calm. Chris and I convo we had earlier this week that was the impotus for this newsletter, and at the end of the day I think we're all right on this, but consumers are more right, cuz they have the $. Check our more from True Terpenes effects here.
This will not be the last time we talk about this.
​
Things That Matter
​
In The Streets
According to Headset, new product launches in 2022 peaked just before 4/20 and have promptly fallen off a cliff in weeks since. [Link]
A new ingredient brand player (think C Cell) launched this week. WaxNax is a dose focused concentrate packaging. [Link]
My friend Jess ran the highest grossing Tesla dealership in the country til she quit and started her CBD skincare brand, Majik Stick. She launched 3 new products this week. [Link]
More CBD more life: House of Wise launches a new CBD facial serum and I am all the way here for it on the CBD skincare plays. [Link]
If you have new product launches and other real updates from the industry, I want you to email them to me: colin@landforce.co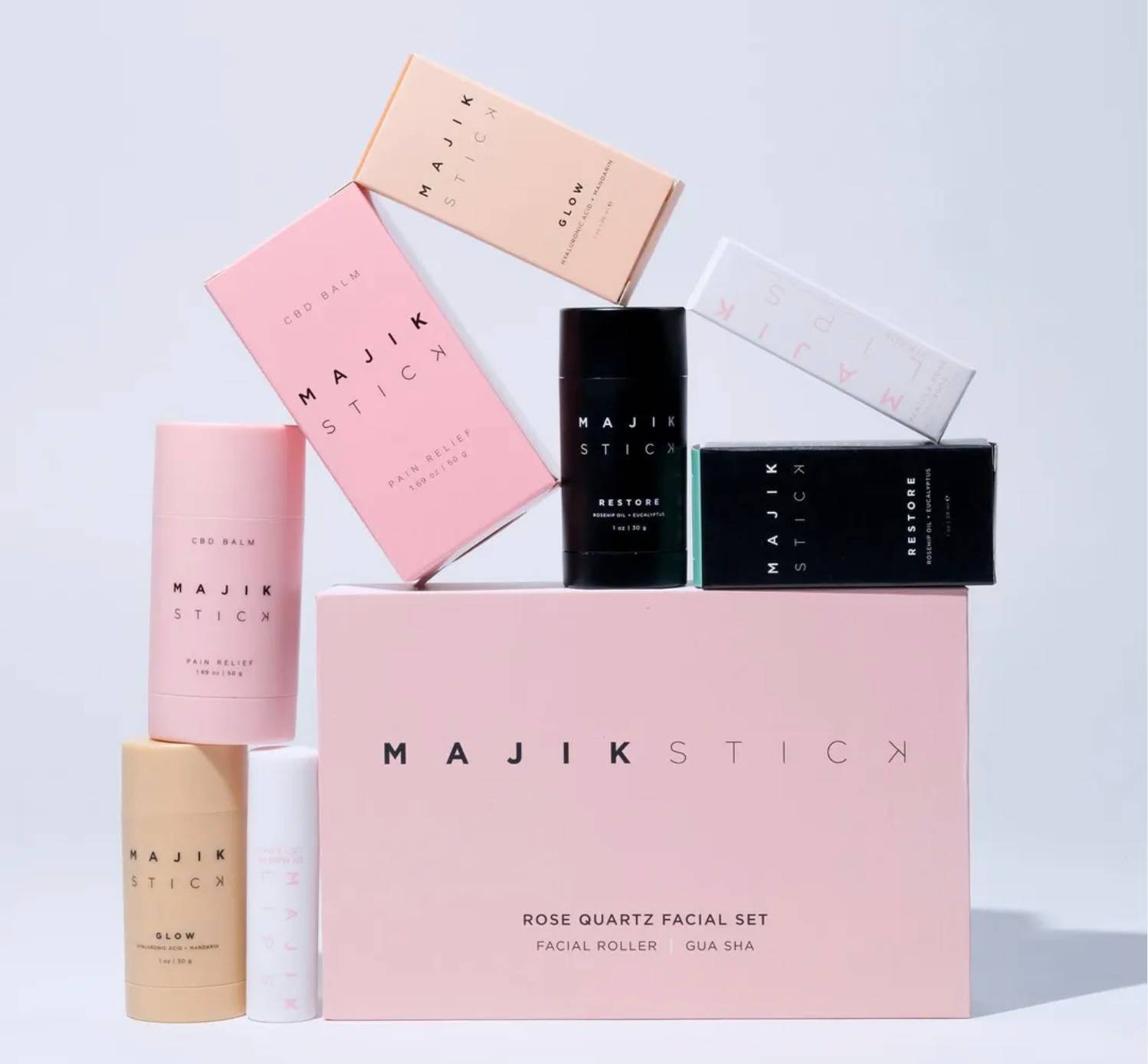 ​
Sidebar
This maniac John W Rich's Kid on Twitter pulled a hell of a stunt this week:
Unrelated Vibes
---
Check out 2 newsletters from by best friends Oren and James:
​
Thanks for reading Free Smoke, I'll see you again next Friday. Tell a friend and check out the podcast or else.